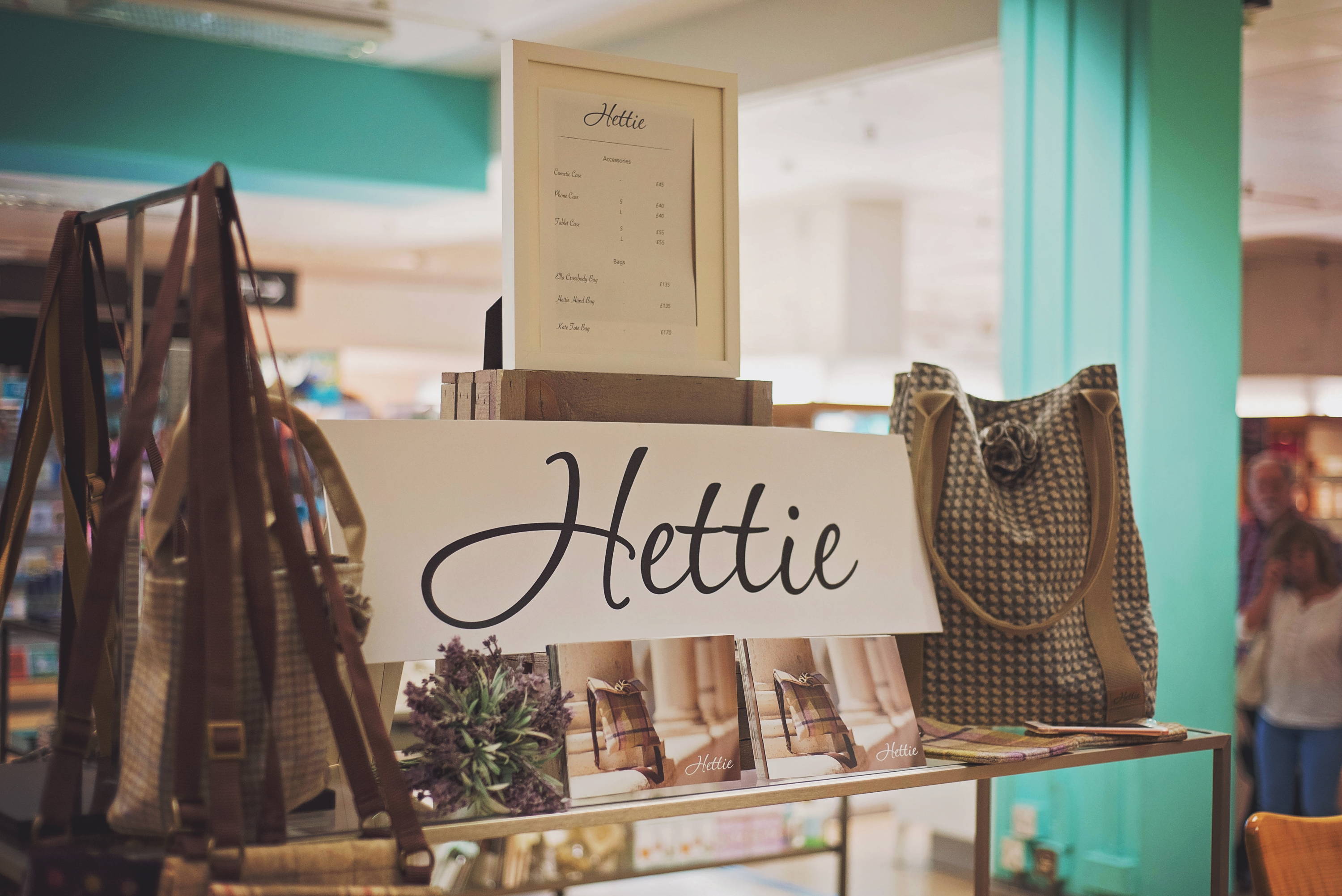 Please click below for your copy of the line sheet and order forms. All prices are excluding VAT or duty which will be on top.

---
TERMS AND CONDITIONS
These terms do not supersede your statutory rights under the Sale of Goods Act, but are designed to clarify the principles and procedures of how we operate. Placing an order signifies that you agree to our terms and conditions of sale.
The Hettie Trading Company reserves the right at any time to modify, alter, amend or update these terms and conditions, and you agree to be bound by such modifications, alterations, amendments or updates.
Prices
Hettie reserves the right to alter prices at any time, without prior notice.All orders are subject to acceptance and to availability of the goods ordered.
Damage & Loss in transit
Hettie does not accept liability for delays or Damage & Loss in transit
Governing law
Each and every transaction carried out is deemed to be completed within the United Kingdom and therefore shall be governed by and interpreted in accordance with English Law. The terms of this charter (and any dispute, controversy, proceedings or claims of whatever nature in relation to them) shall be governed and interpreted in accordance with English Law and the English Courts shall have exclusive jurisdiction.
Risk & Retention of title
Under normal circumstances, goods must be paid for prior to dispatch and the risk of loss, breakage and damage and all other risks shall pass to the customer when the goods have been dispatched.Goods shall remain the property of Hettie until payment in full has been received and cleared. In the event of any default in payment the company reserves the right to reclaim the goods concerned. Title of the goods does not pass to the customer until payment is received in full by Hettie
Confidentiality
We take all reasonable precautions to keep information supplied to us by customers strictly confidential. We do not supply our 'mailing information' to third parties but do use it to advise our clients of goods and services we feel may be of interest to them, unless expressly instructed otherwise in writing.
Information supplied to us may be stored on a computer system for our convenience, but will not be supplied to any outside agency. We prefer you to use the secure transaction services to make credit card transactions since this service is completely independent of our organization and your credit card details are not divulged to us at any time.
Copyright
All content is copyright of Hettie. All rights reserved. You may not reproduce, publish, transmit, distribute, display, modify, sell, or exploit in anyway, in whole or in part, any contents of the website, or any related software, catalogue, advertising or images for any purpose without the prior permission of Hettie
Disclaimer
Hettie would always advise our customers that pets should be under constant supervision whilst using or wearing any of our Pet Collection. Hettie will not be held liable for any accident or injury caused to pets as a result of misuse or unsupervised use.
Please note that products and colours on our website are a guide only. All images, descriptive matter, specifications and advertising issued by Hettie are issued for the sole purpose of giving an approximate idea of the goods.
Payment
You will receive an invoice from The Hettie Trading Company Ltd on receipt of your order.
For the first 5 orders, payment for goods is due on order. Thereafter, payment will be due 30 days from the invoice date.
Payment details will be found on the invoice but are written below for reference
BACS
Name: The Hettie Trading Co Limited
Account no.: 92377063
Sort Code: 40-27-06
Paypal
Delivery
Hettie products are not mass produced and are proudly made in Britain. We ask that you allow around 8 weeks for delivery of larger orders , although this is usually less. We will keep you informed throughout .
Carriage is included in your purchase price to all UK addresses. For overseas shipments you are required to pay the cost of carriage.
Returns & Refunds
We take great care to ensure your Hettie products are in perfect condition before sending it to you, but if you are at all unhappy with your purchase, please contact us and we will do our best to help.
Caring for Hettie
If you need to clean small stains off your products, we advise you use a warm solution of soapy water on a damp cloth or sponge. Dab the stain with the cloth or sponge, and remove any excess with a dry towel.
Faulty Goods
We take great care in checking that our products are in excellent condition before sending them.
Should you receive any goods that are faulty, please contact us within 14 days so we can help you resolve the problem as quickly as possible.
Any queries?
If you have any questions about your order please contact us:
Email: hello@hettie.co.uk